VyprVPN for iPad Review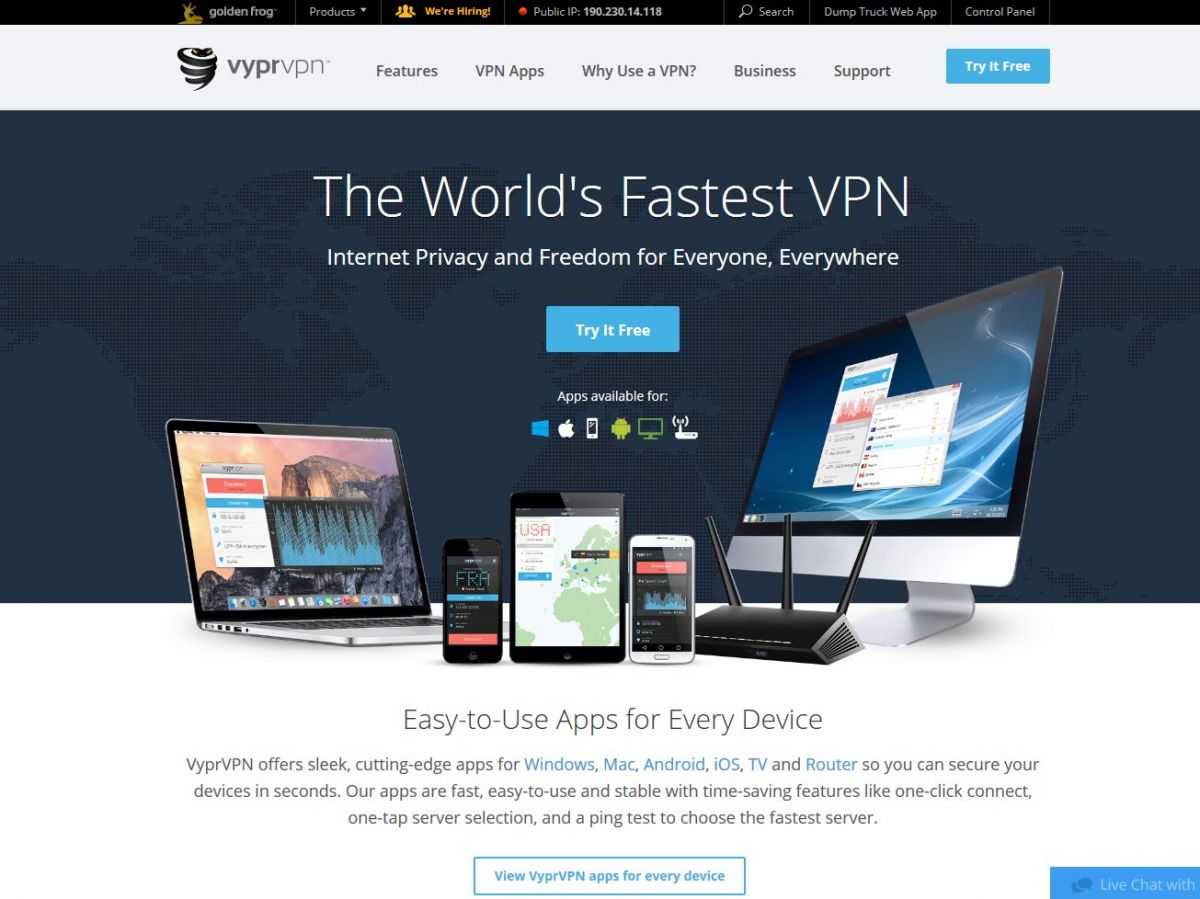 VyprVPN is a respected provider of virtual private networking (VPN) services which offers all consumers a 30 days money back guarantee so they can truly check out the service firsthand. The company provides three different price plans, a basic plan, pro and premier account, with VyprVPN Pro providing the most popular account and giving two simultaneous connections from Internet devices.
The VyprVPN service is speedy and secure, also offering customers free cloud storage as part of their deal. The software can be loaded to most Internet-enabled devices and is particularly suited to iPad and iOS devices.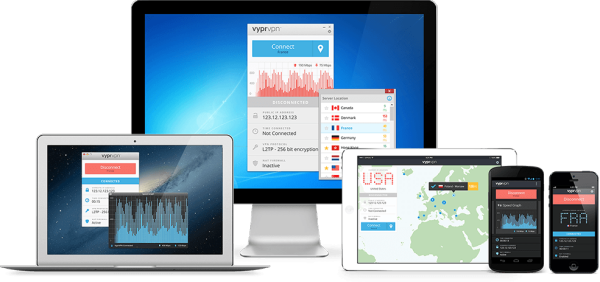 Enabling VyprVPN on an iPad is just a case of downloading the iOS app direct from the website or from the Apple App Store and then waiting for the device to automatically configure. The iOS set up with VyprVPN is much simpler than with most other providers as they worked to overcome problems experienced with iPad and VPNs. The setup of the service is simple and means customers do not have to configure the iPad each time they connect to the VPN and the iPad app includes an interactive map view which is useful for browsing the full range of available servers for the iPad. Customers will find it's an easy matter to quickly swipe the map and browse all available server locations. New servers added by VyprVPN are automatically added to the interactive map facility as soon as they are taken on board. Once a decision is made on the server to be connected simply tapping on the server location on the interactive map reveals the ping times. Customers also find it easy to connect to any server without any necessity for leaving the home screen.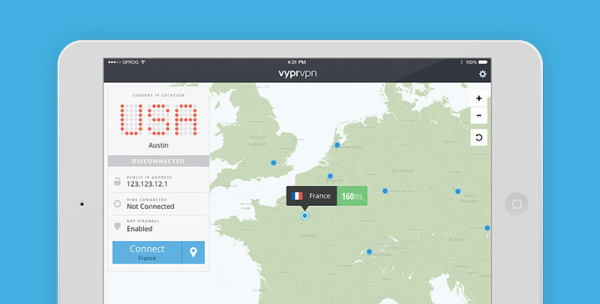 Using VyprVPN on iPad is easy and it's possible to connect to the service with just one swipe. If poor Internet connections cause the service to disconnect the VPN will automatically reconnect without any hassle to customers. Useful facilities for iPad users include the ability to add servers to a favourites listing, so they can be connected more speedily in future and a facility for filtering and sorting servers to find the best servers to suit customer requirements.
Customers will need to disconnect the VPN in order to change servers, however it's then just a case of selecting a different server from the listing or the interactive map and selecting it. Most customers will want to choose the server with the fastest connection speeds and this is easily established by running ping tests and choosing the server with the fastest time. Of course, there may be times when server location needs changing in order to access geo-restricted sites or services, in which case the most appropriate server in the correct geographic location will need to be selected for use.
All iPad users will find they are protected with 256-bit encryption when the VPN is activated so need have no more worries about using their mobile device in insecure locations like WiFi hotspots. When the customer's iPad is protected by VyprVPN the secured IP address allocated by VyprVPN will be on constant display for customer reference.
Any Internet consumer looking for a VPN that offers great services for the iPad should check out VyprVPN and confirm for themselves just how good this provider is. They offer servers in more than 45 different country locations around the world, so accessing blocked services is never a problem, which is great news for frequent travellers and expats. This company also manage their own server network and write all the VPN software and programs, so they are true professionals in the field of VPN provision. VyprVPN has been operating in the Internet security field since the 1990s, so they do have the knowledge, vision and expertise to provide a great customer service. The only drawback to this provider that's noted by independent reviews is their stance on security issues with regard to potential DCMA violations that may arise for customers who enjoy filesharing and torrenting activities. It's not recommended to use this service for any fileshare, P2P or torrent activity due to this factor. Any other Internet user will find this is an ideal VPN that's quick and secure and provides great server locations.
VyprVPN has servers in these countries: Austria, Netherlands, Czech Republic, France, Luxembourg, UK, Romania, Spain, Italy, Vietnam, Iceland, Hong Kong, South Korea, Germany, Lithuania, Philippines, Norway, Canada, Finland, Portugal, Poland, Ireland, Belgium, Russia, Denmark, Thailand, China, USA, Australia, Malaysia, New Zealand, Sweden, Indonesia, Japan, Turkey, Singapore and Switzerland.
Go to goldenfrog.com